TRANSITIONING SEASONAL SKINCARE
By ZO® Skin Health
With the summer months winding down, we move into the drier, chillier season of autumn. With any seasonal change, our environments change and that carries new external stressors to our skin, such as fluctuating weather, sunlight exposure, temperature, and routines. These new factors often affect our skin and it follows that we need to then transition to changing our skincare routines to address evolving skincare needs.
To plan ahead for these changes and stay ahead of any potential skin issues, anticipate how these changes can throw the equilibrium of your skin off and plan preventative strategies with your skincare professional on how to stay on top of your skin health.
HUMIDITY + TEMPERATURE
The reduced summer heat also brings reduced humidity. With less moisture + warmth in the air, the crisper weather can dry out your skin. A regular skincare regimen, in times of change, becomes especially important to maintaining your skin's barrier function, which affects hydration retention.
Cleanse, exfoliate + tone your skin to balance your skin and prepare it to handle any external aggressors, such as a seasonal change in weather. Whether you have more oily or dry skin, it is important to get skin ready every day of the year. Discover options for any skin type or condition with ZO® Skin Health, Getting Skin Ready® portfolio.
SHORTENING DAYS
As we move into the later parts of the year, daylight decreases. Due to temperature changes and less sunlight, you naturally receive less sunlight, which provides essential nutrients that your body needs through your skin. With less sun exposure, your skin can dull. To return to your summer glow, incorporate a daily dose of 10% Vitamin C. Not only are you providing your skin with antioxidants to brighten your complexion, but also delivering anti-aging properties that can encourage hydration + lessen the appearance of lines, wrinkles and unevenness in your skin tone.
SUNLIGHT EXPOSURE + LESS OUTDOOR
No matter the season, applying sunscreen is a must 365 days a year. Instead of waterproof formulas that are ideal for sweating or for time on the beach, consider using a product that doubles as makeup. Sunscreen + Primer evens the skin tone while providing 30 SPF protection beneath makeup. To get a #ZOGlow throughout the day, Sunscreen + Powder SPF 40 comes in 3 universal shades to provide a matte finish with a hint of shimmer for on-the-go reapplication.
In addition to decreased time outdoors, there is an opportunity to restart more aggressive protocols. To treat new sunspots, hyperpigmentation or mature skin, consider reincorporating retinol into your routine. Wrinkle + Texture Repair not only delivers a powerful dose of .5% retinol, but also works to smooth skin texture that may have been affected by the strong, summer sun.
IN-OFFICE TREATMENTS
For a more aggressive approach to sun spots and other summer-influenced changes to your skin, your local ZO® provider has numerous treatments available to you. Whether considering a treatment add-on to maximize treatment results, such as the ZO® Accelerated serums or a ZO® Hydrafacial Booster, or one of the many in-office ZO® Skin Health chemical peels, there are options for any patient to achieve their skin goals both in-office + at home.

For more information regarding comprehensive protocol recommendations or to book one of the many ZO® professional treatments, contact your ZO® authorized physician or find one near you.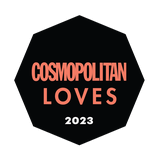 AM or PM All Skin Types Anti-Aging

All Skin Types Sun Protection TSA Approved
All Skin Types Anti-Aging TSA Approved