INTELLIGENT TECHNOLOGY
This multi-modal skin brightener is engineered with intelligent technology to promote skin brightening, skin tone evening + discoloration correction:
INTELLIGENT PEPTIDE DRONE
Precision-driven encapsulated peptide aids in fast onset of skin brightening, helps to minimize the relapse of pigmentation, and improves skin clarity
TRANEXAMIC ACID
Helps to mitigate UV-induced pigment formation without irritation or sensitivity
NIACINAMIDE
Form of vitamin B3; helps to reduce the appearance of uneven skin tone + supports skin's barrier function
FAST ONSET OF RESULTS
Intelligent peptide drone ensures rapid delivery and enables superior ingredient efficacy.
Precisely designed coordinates ensure active ingredient delivery where it's needed.
Drone's outer shell composition protects the active ingredient from skin's degradation mechanisms and prevents its premature release.
CLINICALLY PROVEN RESULTS
Precision-driven innovation provides fast onset of results as well as improved potency + product strength.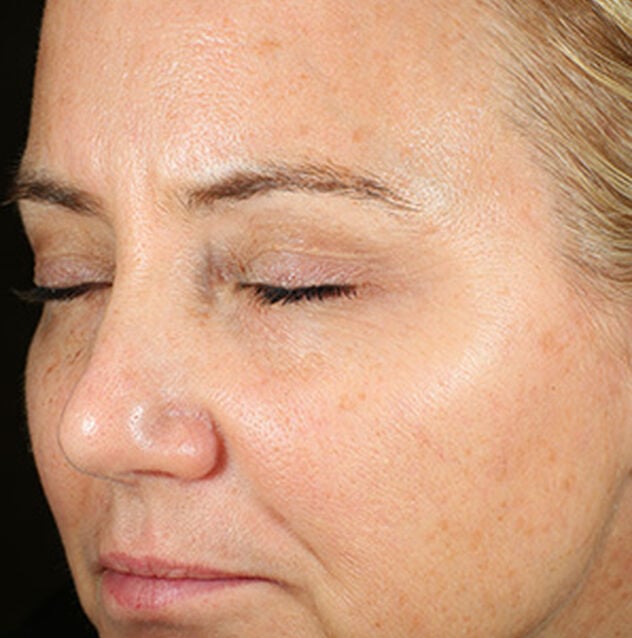 BASELINE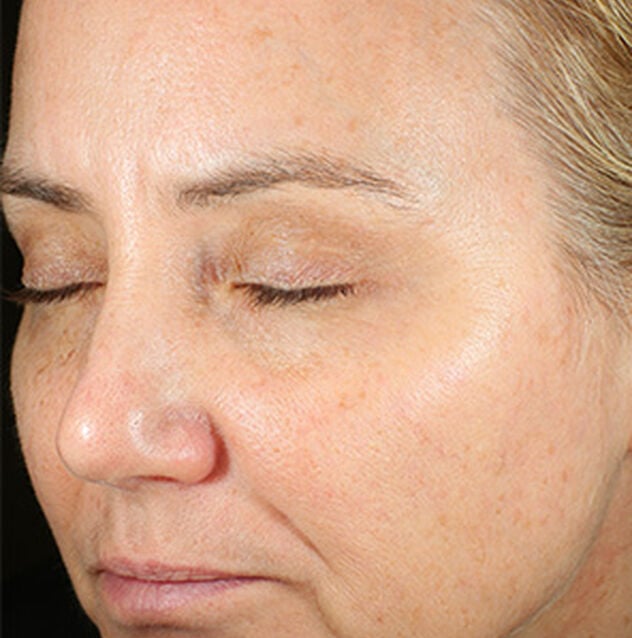 WEEK 2
PROTOCOL: A 16-week physician led clinical study of 50 subjects to assess the efficacy potential of Brightalive Skin Brightener. Subjects represent females, ages 30-70, with Fitzpatrick skin types I-VI and exhibiting moderate to severe facial dyspigmentation. Supported with use of Gentle Cleanser and Broad-Spectrum Sunscreen SPF 50 during the study.
ZO BRIGHTENING SKINCARE PROTOCOL
Brightalivetechnology is the ideal solution for fast onset of skin brightening + skin tone evening results without irritation or skin sensitivity. It is also formulated to be effective in combination with aesthetic treatments.
STEP 1: GETTING SKIN READY
Cleanse, Exfoliate and Tone (AM + PM)
STEP 2: PREVENT + CORRECT
Daily Power Defense (AM or PM)
Brightalive® Skin Brightener (AM + PM)
STEP 3: PROTECT
Triple-Spectrum Protection® (AM)