INTRODUCING REMASTERED BRIGHTENING TECHNOLOGY: RETINOL SKIN BRIGHTENER
By ZO® Skin Health
Uneven skin tone can be difficult to treat and to manage effectively. For patients that have experienced any sort of dark spots, sun spots or uneven complexion before, these visible manifestations can form due to a variety of reasons and factors, thus making them so tricky to handle.
So, what can be done to achieve brighter + smoother skin? There are several things that can support any brightening regimen. Restoring a healthy cellular renewal cycle helps to eliminate surface uneven skin tone. At the same time, normalizing skin complexion will promote skin's resiliency against future discoloration triggers.
Powerful, innovative solutions are the key to managing skin evening. It's a good thing that ZO® has your skin health covered and offers a variety of options to optimize your skin health regimen for brighter, clearer skin.
Introducing the latest innovation from ZO® Skin Health, Retinol Skin Brightener with remastered ZO® Brightening Technology. Retinol Skin Brightener is a retinol-based solution to rapidly improve the appearance of uneven skin tone for a brighter, clearer and smoother complexion.
Retinol Skin Brightener comes in three strengths to support a variety of skin sensitivities and brightening goals: .25%, .5% and 1%. It is also suitable for all skin types, from dry to oily. It can be used on the face + body AM or PM.
INGREDIENT SPOTLIGHT
The remastered formula contains well-researched and proven ingredient technologies to provide maximized brightening and skin tone evening.
High-potency retinol — offers skin benefits ranging from anti-aging to brightening. It is encapsulated specifically to target uneven skin tone for brighter and smoother looking skin while improving skin texture and dryness.
Oleosome delivery— provides a slow, controlled release of retinol to maximize brightening benefits.
Bakuchiol—enhances brightening results, a proven skin conditioner that soothes and calms skin to improve product experience
Brightening blend—supports complexion normalization for brighter skin.
GUIDE TO STRENGTHS
How do you know which strength is right for you? Are you a retinoid newbie or are you already well-acquainted with retinol in your regimen? There are three offered strengths, .25%, .5% and 1%, and choosing the correct strength can help improve overall product experience.
Retinol's anticipated reactions, such as redness and dryness, are signs that the product is working. These reactions can be easily controlled by adjusting product strength or usage frequency.
To figure out the best strength for you, ask your provider. Also, explore our strength guide here:
CLINICAL STUDY KEY FINDINGS
Retinol Skin Brightener 1% is clinically proven, potent treatment for the visible improvement of surface discoloration. By week 12 of the study:
87% of patients saw improvement in the overall appearance of their skin
85% of patients said that skin tone is visibly even
85% of patients said that skin texture is visibly improved
PROTOCOL: a 12-week independent third-party clinical study of 46 participants to assess the efficacy potential of Retinol Skin Brightener. Participants represent females, ages 40-64, with Fitzpatrick skin types II-IV. Supported with the use of Gentle Cleanser, Sunscreen + Primer Broad-Spectrum SPF 30 and Hydrating Crème during the study.
To learn more about this newly remastered brightening solution and how to incorporate into your existing brightening regimen, ask your ZO® authorized physician or find one near you here.
AM or PM All Skin Types Brightening
AM or PM All Skin Types Brightening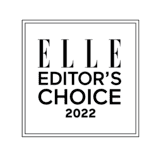 All Skin Types Brightening AM or PM