GROWTH FACTORS IN SKINCARE
By ZO® Skin Health
Anti-aging products are the most sought-after solutions in skincare, according to 2019 Kline Market research. Breakthrough ingredients, delivery systems and new in-office treatments are often in the spotlight due to the demand by patients for effective anti-aging benefits. Patients are familiar with ingredients such as retinol for addressing the signs of aging, but there are less well-known solutions that have been gaining momentum in recent years that are worthy of discussion when it comes to addressing skin aging.
The ingredient that has many skincare enthusiasts abuzz are growth factors. What exactly are growth factors and why are they important in skincare? With more and more dialogues about this specific ingredient popping up and more products utilizing them to target skin health restoration, it is the perfect opportunity to learn more about growth factors and to equip yourself with the knowledge to make the most advantageous decisions in your own skincare regimen.
WHAT ARE GROWTH FACTORS?
To many patients, growth factors are a relatively new concept in skincare. The term is thrown around often by brands + in skincare dialogues, yet it is rarely explained in detail. Simply speaking, growth factors are signaling proteins that tell cells what to do. Often, growth factors signal the rejuvenation and repair of damaged cells. This can manifest as increasing cellular division, and kickstarting the production of collagen and elastin, which contribute to keeping skin appearing healthy and youthful.
WHY ARE GROWTH FACTORS IMPORTANT?
As we age, collagen-rich structures in the dermis start to break down, leading to lines + wrinkles and skin weakening. Growth factors that work in the dermis can encourage the skin to repair itself by producing more collagen + elastin, and by ramping up cellular processes that have slowed down over time.
With new research and clinical studies in the works, there is still much to learn about exactly how growth factors work and benefit skin health products + procedures. However, despite being newer to skin health solutions, there is evidence that topical application of growth factors, such as in skincare products, can contribute to overall skin health restoration1.
GROWTH FACTOR PRODUCTS
ZO® Skin Health now offers two products with our exclusive, clinically proven technology: our bestselling Growth Factor Serum and our NEW Growth Factor Eye Serum, which has been adapted for the sensitive skin around the eyes. Both contain enzymatically + plant derived growth factor technology and can be paired together for optimal results in skin health restoration.
All skin types can use Growth Factor Eye Serum because of its mild + hydrating formulation, allowing most patients to experience this new eye solution without the use of retinol.
To learn more about growth factors and the new Growth Factor Eye Serum, talk to your ZO® authorized physician or find one near you by visiting https://zoskinhealth.com/zo-near-you
1Aldag C, Nogueira Teixeira D, Leventhal PS. Skin rejuvenation using cosmetic products containing growth factors, cytokines, and matrikines: a review of the literature. Clin Cosmet Investig Dermatol. 2016;9:411-419. Published 2016 Nov 9. doi:10.2147/CCID.S116158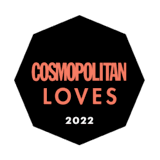 All Skin Types Anti-Aging TSA Approved
All Skin Types Eye Care TSA Approved