TRIPLE-SPECTRUM LIGHT DEFENSE
By ZO® Skin Health
Just Launched: new sunscreens from ZO® Skin Health.
One of the most important parts of any skincare regimen is sunscreen. It is considered one of the best anti-aging products, as it protects skin against environmental damage + premature signs of aging.
With new formulations and finishes now available to maximize your sun protection routine, ZO® has your skin health covered.
WHAT'S NEW
Introducing ZO® Skin Health's newest sunscreen products just in time for the summer: Sheer Fluid Broad-Spectrum Sunscreen SPF 50 and Gel Sunscreen Broad-Spectrum SPF 50.
WHAT MAKES THEM DIFFERENT?
All ZO® sunscreens are formulated with Triple-Spectrum Protection® to guard skin against harmful light and radiation, providing the necessary protection against UVA + UVB, High-Energy Visible (HEV) blue light and Infrared-A.
In addition to delivering Triple-Spectrum Protection®, all ZO® sunscreens contain abundant antioxidants and heat-soothing extracts to ensure powerfully protected skin.
With our newest formulas—Sheer Fluid and Gel—it is now easier than ever to get the sun protection you need while accounting for your skin's unique needs + lifestyle preferences.
Both formulas are fragrance-free.
SHEER FLUID BROAD-SPECTRUM SUNSCREEN SPF 50
Sheer Fluid Broad-Spectrum Sunscreen SPF 50 is a sheer fluid mineral sunscreen for all skin types that creates a natural, bare-face finish without leaving a white cast.
Its innovative packaging utilizes an internal metalized ball that, when shaken, mixes the weightless formula for optimal blending + performance.
GEL SUNSCREEN BROAD-SPECTRUM SPF 50
Gel Sunscreen Broad-Spectrum SPF 50 is an unscented, clear gel sunscreen for all skin types with a lightly hydrating, complexion-smoothing finish. Additionally, it is water and sweat-resistant for up to 40 minutes.
Gel Sunscreen Broad-Spectrum SPF 50 delivers its innovative formula in an airless pump bottle, optimizing product dispensation for ease of application + product stability.
FIND THE ZO® SUNSCREEN THAT IS RIGHT FOR YOU
Finding the right sunscreen for your skin can be a challenge. ZO® offers a variety of different types of sun protection to accommodate all skin types + lifestyles. Take the Regimen Finder quiz to find your individual regimen, complete with the sunscreen best suited for your skin.
To learn more about Triple-Spectrum Protection®, click here.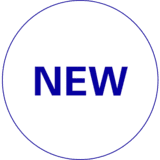 All Skin Types Sun Protection TSA Approved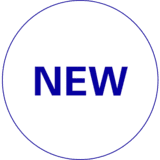 All Skin Types Sun Protection TSA Approved